The walk view allows you to fix the view at eye level above the terrain and move through the 3D digital twin like a human being.
Start walk view
Open the desired project and click on Walk view in the map control on the right. Then click on a location on the map to start the view.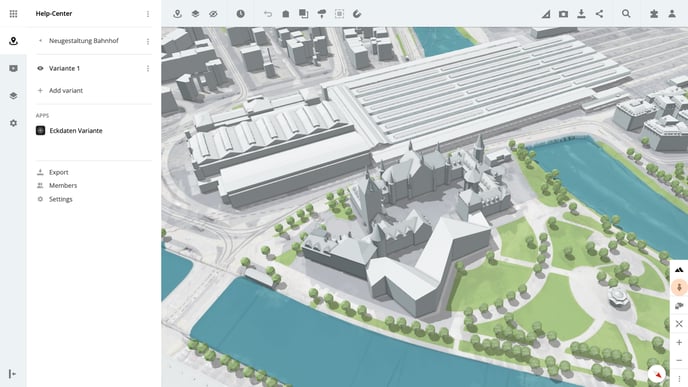 Navigate in the walk view with the mouse
Hold down the left mouse button and drag in a direction to rotate the view or click on any location on the map to move there.
Navigate in the walk view with the keyboard
While in walk view, you can also use the arrow keys to navigate through LUUCY. To turn around, hold down the left or right arrow key and to move around, hold down the up or down arrow key.
Height above terrain in the walk view
During the walk view, you will find a display of the height at the top of the toolbar. This always shows your current height above or below the terrain.
End walk view
Once you have started the walk view, an Back to fly view button appears in the top right corner, click on it to switch the view to the flight view.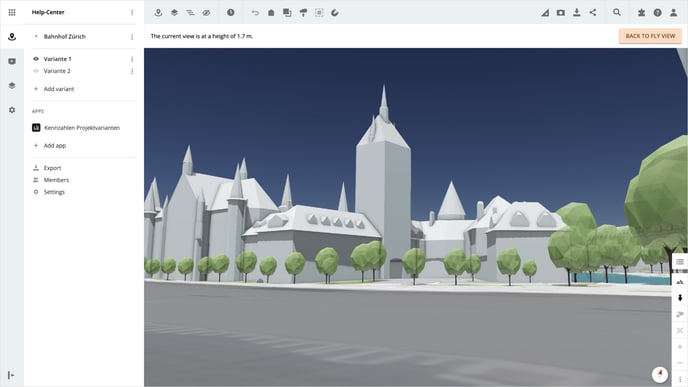 ---
Is there anything we could change to make this article helpful?


---